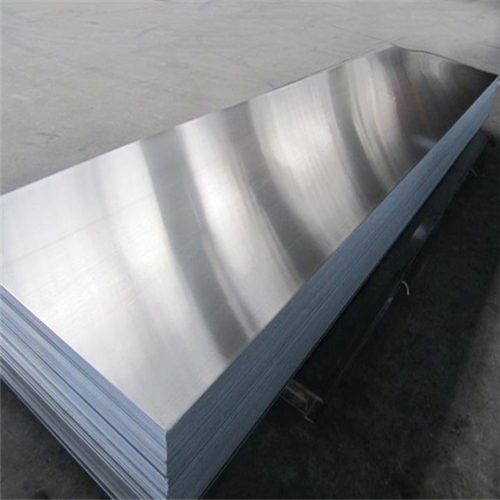 UNS S17400 Stainless Steel Plates
Price And Quantity
Product Specifications
Steel Products

Stainless Steel
Steel Plates

2-3 Millimeter (mm)
Product Description
UNS S17400 is a martensitic, chromium-nickel-copper precipitation-hardening stainless steel. UNS S17400 Stainless Steel Plate is capable of attaining a wide range of strength and toughness properties depending on the precipitation or aging temperature used in hardening. Its valuable combination of high strength, good corrosion resistance and toughness in both base metals and welds gives designers opportunities to add reliability to their products while simplifying fabrication and often reducing costs. High strength is maintained to approximately 600°F (316°C). UNS S17400 SS Plate has good resistance to stress corrosion cracking in the lower strength conditions.


Standard Inventory Specifications
UNS S17400
AMS 5604
ASTM A 693
ASME SA 693
W.NR. 1.4542
PWA-LCS
GE-S400/S1000
RR SABRe Edition 2
DFARS Compliant
Inventory Size Range

Sheet : 0.029" - 0.130"
Plate : 0.1875" - 2.500"
The technical data provided is for information only and not for design purposes. It is not warranted or guaranteed
Element

Percent By Weight Type 17-4ph

C

Carbon

0.07 maximum

Mn

Manganese

1.00 maximum

P

Phosphorus

0.04 maximum

S

Sulfur

0.03 maximum

Si

Silicon

1.00 maximum

Cr

Chromium

15.00 - 17.50

Ni

Nickel

3.00 - 5.00

Cu

Copper

3.00 - 5.00

Nb
Ta

Columbium
plus Tantalum

0.15 - 0.45

Common Applications of UNS S17400 Stainless Steel Plates
Aerospace applications
Fasteners
Base plates
Chemical processing equipment
Oil and petroleum refining equipment
Nuclear components
Food grade stainless steel for processing equipment
General metalworking applications that call for precipitation-hardening stainless steel
UNS S17400 Physical Properties

Melting Range: 2560-2625°F (1404-1440°C)
Density: 0.2820 lb/in³
Temperature Range

Coefficients

°C

°F

μm/m·°C

in/in/°F·106

21-93

70-200

10.8

6

21-204

70-400

10.8

6

21-316

70-600

11.2

6.2

21-427

70-800

11.2

6.3

Thermal Conductivity (H 900 Condition)


Temperature Range

W/m·K

Btu/(hr/ft²/in/°F)

°C

°F

149

300

17.9

124

260

500

19.5

135

460

860

22.5

156

482

900

22.6

157

Electrical Resistivity (Annealed Condition)


Mean Coefficient of Thermal Expansion (Annealed Condition)


Microhm-cm: 98


Mechanical Properties and Yield Strength UNS S 17400 Stainless Steel - Cold Flattened (Annealed)


Ultimate Tensile Strength Ksi (MPa): 160 (1103)
0.2% Tensile Yield Strength Ksi (MPa): 145 (1000)
Elongation % in 2" (50mm): 5.0
Hardness Rockwell C: 35
Trade Information
Cheque, Cash in Advance (CID), Cash Advance (CA)

100 Per Day
1 Days

Africa, Middle East, Western Europe, Eastern Europe, South America, North America, Central America, Australia, Asia