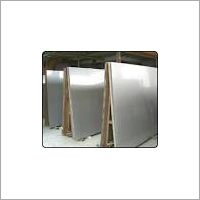 Duplex Stainless Steel 2205 Sheet
Price And Quantity
Product Specifications
Steel Products

Stainless Steel
Steel Sheets

1-4 Millimeter (mm)
Product Description
We offer quality range of Duplex Stainless Steel 2205 Sheet, which are durable , and corrosion free. These Duplex steel Plates are offered in various specifications, shapes and sizes. We meet customized requirements of our clients, Our Duplex Stainless Steel Sheets 2205are widely used in a range of applications like structural, mechanical and general engineering purposes.
Specifications:


Standards : ASTM I ASME SA 240


Type:
Sheet, Plates , Coils, Flat , Strips, Profile, Blank , Circle, Ring etc.


Form:
Foils, Shim Sheet , Rolls, Perforated Sheet, Chequered Plate.


Range:
0 . 5 mm to 200 mm thick in 1000 mm to 2500 mm width & 2500 mm to 12500 mm Length available with NACE MR 01 - 75


| | | | | |
| --- | --- | --- | --- | --- |
| Duplex 2205 1 mm X 1250 X 3000 | | Duplex 2205 1 mm X 1500 X 3000 | | Duplex 2205 1 mm X 2000 X 3000 |
| Duplex 2205 1.2 mm X 1250 X 3000 | | Duplex 2205 1.2 mm X 1500 X 3000 | | Duplex 2205 1.2 mm X 2000 X 3000 |
| Duplex 2205 1.5 mm X 1250 X 3000 | | Duplex 2205 1.5 mm X 1500 X 3000 | | Duplex 2205 1.5 mm X 2000 X 3000 |
| Duplex 2205 2 mm X 1250 X 3000 | | Duplex 2205 2 mm X 1500 X 3000 | | Duplex 2205 2 mm X 2000 X 3000 |
| Duplex 2205 2.5 mm X 1250 X 3000 | | Duplex 2205 2.5 mm X 1500 X 3000 | | Duplex 2205 2.5 mm X 2000 X 3000 |
| Duplex 2205 3 mm X 1250 X 3000 | | Duplex 2205 3 mm X 1500 X 3000 | | Duplex 2205 3 mm X 2000 X 3000 |
| | | | | |
| Duplex 2205 1 mm X 1250 X 6000 | | Duplex 2205 1 mm X 1500 X 6000 | | Duplex 2205 1 mm X 2000 X 6000 |
| Duplex 2205 1.2 mm X 1250 X 6000 | | Duplex 2205 1.2 mm X 1500 X 6000 | | Duplex 2205 1.2 mm X 2000 X 6000 |
| Duplex 2205 1.5 mm X 1250 X 6000 | | Duplex 2205 1.5 mm X 1500 X 6000 | | Duplex 2205 1.5 mm X 2000 X 6000 |
| Duplex 2205 2 mm X 1250 X 6000 | | Duplex 2205 2 mm X 1500 X 6000 | | Duplex 2205 2 mm X 2000 X 6000 |
| Duplex 2205 2.5 mm X 1250 X 6000 | | Duplex 2205 2.5 mm X 1500 X 6000 | | Duplex 2205 2.5 mm X 2000 X 6000 |
| Duplex 2205 3 mm X 1250 X 6000 | | Duplex 2205 3 mm X 1500 X 6000 | | Duplex 2205 3 mm X 2000 X 6000 |
Trade Information
Cheque, Cash in Advance (CID), Cash Advance (CA)

100 Per Day