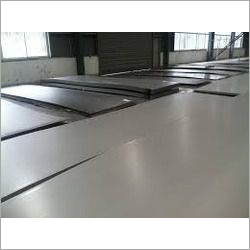 Duplex Stainless Steel 2205 Plate
Price And Quantity
Product Specifications
Steel Products

Stainless Steel
Steel Plates

0 . 5-200 Millimeter (mm)
Product Description
Duplex Stainless Steel 2205 Plate contains high quality steel which makes it resistant to tarnishing and rust. This plate is capable of withstanding adverse weather conditions - making them suitable for outdoor and indoor use. This plate is offered with latest designs and styles based on the industry standards. Our Duplex Stainless Steel 2205 Plate is used in manufacturing steel tags, signs, data plates, serial plates, information plates etc. This is widely used raw material is chosen for its contemporary feature, visibility, and durable nature.
Specifications :
Standards : ASTM I ASME SA 240
Type:
Sheet, Plates , Coils, Flat , Strips, Profile, Blank , Circle, Ring etc.
Form:
Foils, Shim Sheet , Rolls, Perforated Sheet, Chequered Plate.
Range:
0 . 5 mm to 200 mm thick in 1000 mm to 2500 mm width & 2500 mm to 12500 mm Length available with NACE MR 01 - 75
| | | | | |
| --- | --- | --- | --- | --- |
| Duplex 2205 4 mm X 1250 X 3000 | | Duplex 2205 4 mm X 1500 X 3000 | | Duplex 2205 4 mm X 2000 X 3000 |
| Duplex 2205 5 mm X 1250 X 3000 | | Duplex 2205 5 mm X 1500 X 3000 | | Duplex 2205 5 mm X 2000 X 3000 |
| Duplex 2205 6 mm X 1250 X 3000 | | Duplex 2205 6 mm X 1500 X 3000 | | Duplex 2205 6 mm X 2000 X 3000 |
| Duplex 2205 8 mm X 1250 X 3000 | | Duplex 2205 8 mm X 1500 X 3000 | | Duplex 2205 8 mm X 2000 X 3000 |
| Duplex 2205 10 mm X 1250 X 3000 | | Duplex 2205 10 mm X 1500 X 3000 | | Duplex 2205 10 mm X 2000 X 3000 |
| Duplex 2205 12 mm X 1250 X 3000 | | Duplex 2205 12 mm X 1500 X 3000 | | Duplex 2205 12 mm X 2000 X 3000 |
| Duplex 2205 14 mm X 1250 X 3000 | | Duplex 2205 14 mm X 1500 X 3000 | | Duplex 2205 14 mm X 2000 X 3000 |
| Duplex 2205 15 mm X 1250 X 3000 | | Duplex 2205 15 mm X 1500 X 3000 | | Duplex 2205 15 mm X 2000 X 3000 |
| Duplex 2205 16 mm X 1250 X 3000 | | Duplex 2205 16 mm X 1500 X 3000 | | Duplex 2205 16 mm X 2000 X 3000 |
| Duplex 2205 20 mm X 1250 X 3000 | | Duplex 2205 20 mm X 1500 X 3000 | | Duplex 2205 20 mm X 2000 X 3000 |
| Duplex 2205 22 mm X 1250 X 3000 | | Duplex 2205 22 mm X 1500 X 3000 | | Duplex 2205 22 mm X 2000 X 3000 |
| Duplex 2205 25 mm X 1250 X 3000 | | Duplex 2205 25 mm X 1500 X 3000 | | Duplex 2205 25 mm X 2000 X 3000 |
| Duplex 2205 28 mm X 1250 X 3000 | | Duplex 2205 28 mm X 1500 X 3000 | | Duplex 2205 28 mm X 2000 X 3000 |
| Duplex 2205 30 mm X 1250 X 3000 | | Duplex 2205 30 mm X 1500 X 3000 | | Duplex 2205 30 mm X 2000 X 3000 |
| Duplex 2205 32 mm X 1250 X 3000 | | Duplex 2205 32 mm X 1500 X 3000 | | Duplex 2205 32 mm X 2000 X 3000 |
| Duplex 2205 35 mm X 1250 X 3000 | | Duplex 2205 35 mm X 1500 X 3000 | | Duplex 2205 35 mm X 2000 X 3000 |
| Duplex 2205 38 mm X 1250 X 3000 | | Duplex 2205 38 mm X 1500 X 3000 | | Duplex 2205 38 mm X 2000 X 3000 |
| Duplex 2205 40 mm X 1250 X 3000 | | Duplex 2205 40 mm X 1500 X 3000 | | Duplex 2205 40 mm X 2000 X 3000 |
| Duplex 2205 42 mm X 1250 X 3000 | | Duplex 2205 42 mm X 1500 X 3000 | | Duplex 2205 42 mm X 2000 X 3000 |
| Duplex 2205 45 mm X 1250 X 3000 | | Duplex 2205 45 mm X 1500 X 3000 | | Duplex 2205 45 mm X 2000 X 3000 |
| Duplex 2205 50 mm X 1250 X 3000 | | Duplex 2205 50 mm X 1500 X 3000 | | Duplex 2205 50 mm X 2000 X 3000 |
| Duplex 2205 55 mm X 1250 X 3000 | | Duplex 2205 55 mm X 1500 X 3000 | | Duplex 2205 55 mm X 2000 X 3000 |
| Duplex 2205 60 mm X 1250 X 3000 | | Duplex 2205 60 mm X 1500 X 3000 | | Duplex 2205 60 mm X 2000 X 3000 |
| Duplex 2205 80 mm X 1250 X 3000 | | Duplex 2205 80 mm X 1500 X 3000 | | Duplex 2205 80 mm X 2000 X 3000 |
| | | | | |
| Duplex 2205 4 mm X 1250 X 6000 | | Duplex 2205 4 mm X 1500 X 6000 | | Duplex 2205 4 mm X 2000 X 6000 |
| Duplex 2205 5 mm X 1250 X 6000 | | Duplex 2205 5 mm X 1500 X 6000 | | Duplex 2205 5 mm X 2000 X 6000 |
| Duplex 2205 6 mm X 1250 X 6000 | | Duplex 2205 6 mm X 1500 X 6000 | | Duplex 2205 6 mm X 2000 X 6000 |
| Duplex 2205 8 mm X 1250 X 6000 | | Duplex 2205 8 mm X 1500 X 6000 | | Duplex 2205 8 mm X 2000 X 6000 |
| Duplex 2205 10 mm X 1250 X 6000 | | Duplex 2205 10 mm X 1500 X 6000 | | Duplex 2205 10 mm X 2000 X 6000 |
| Duplex 2205 12 mm X 1250 X 6000 | | Duplex 2205 12 mm X 1500 X 6000 | | Duplex 2205 12 mm X 2000 X 6000 |
| Duplex 2205 14 mm X 1250 X 6000 | | Duplex 2205 14 mm X 1500 X 6000 | | Duplex 2205 14 mm X 2000 X 6000 |
| Duplex 2205 15 mm X 1250 X 6000 | | Duplex 2205 15 mm X 1500 X 6000 | | Duplex 2205 15 mm X 2000 X 6000 |
| Duplex 2205 16 mm X 1250 X 6000 | | Duplex 2205 16 mm X 1500 X 6000 | | Duplex 2205 16 mm X 2000 X 6000 |
| Duplex 2205 20 mm X 1250 X 6000 | | Duplex 2205 20 mm X 1500 X 6000 | | Duplex 2205 20 mm X 2000 X 6000 |
| Duplex 2205 22 mm X 1250 X 6000 | | Duplex 2205 22 mm X 1500 X 6000 | | Duplex 2205 22 mm X 2000 X 6000 |
| Duplex 2205 25 mm X 1250 X 6000 | | Duplex 2205 25 mm X 1500 X 6000 | | Duplex 2205 25 mm X 2000 X 6000 |
| Duplex 2205 28 mm X 1250 X 6000 | | Duplex 2205 28 mm X 1500 X 6000 | | Duplex 2205 28 mm X 2000 X 6000 |
| Duplex 2205 30 mm X 1250 X 6000 | | Duplex 2205 30 mm X 1500 X 6000 | | Duplex 2205 30 mm X 2000 X 6000 |
| Duplex 2205 32 mm X 1250 X 6000 | | Duplex 2205 32 mm X 1500 X 6000 | | Duplex 2205 32 mm X 2000 X 6000 |
| Duplex 2205 35 mm X 1250 X 6000 | | Duplex 2205 35 mm X 1500 X 6000 | | Duplex 2205 35 mm X 2000 X 6000 |
| Duplex 2205 38 mm X 1250 X 6000 | | Duplex 2205 38 mm X 1500 X 6000 | | Duplex 2205 38 mm X 2000 X 6000 |
| Duplex 2205 40 mm X 1250 X 6000 | | Duplex 2205 40 mm X 1500 X 6000 | | Duplex 2205 40 mm X 2000 X 6000 |
| Duplex 2205 42 mm X 1250 X 6000 | | Duplex 2205 42 mm X 1500 X 6000 | | Duplex 2205 42 mm X 2000 X 6000 |
| Duplex 2205 45 mm X 1250 X 6000 | | Duplex 2205 45 mm X 1500 X 6000 | | Duplex 2205 45 mm X 2000 X 6000 |
| Duplex 2205 50 mm X 1250 X 6000 | | Duplex 2205 50 mm X 1500 X 6000 | | Duplex 2205 50 mm X 2000 X 6000 |
| Duplex 2205 55 mm X 1250 X 6000 | | Duplex 2205 55 mm X 1500 X 6000 | | Duplex 2205 55 mm X 2000 X 6000 |
| Duplex 2205 60 mm X 1250 X 6000 | | Duplex 2205 60 mm X 1500 X 6000 | | Duplex 2205 60 mm X 2000 X 6000 |
| Duplex 2205 80 mm X 1250 X 6000 | | Duplex 2205 80 mm X 1500 X 6000 | | Duplex 2205 80 mm X 2000 X 6000 |
Trade Information
Cheque, Cash in Advance (CID), Cash Advance (CA)

100 Per Day