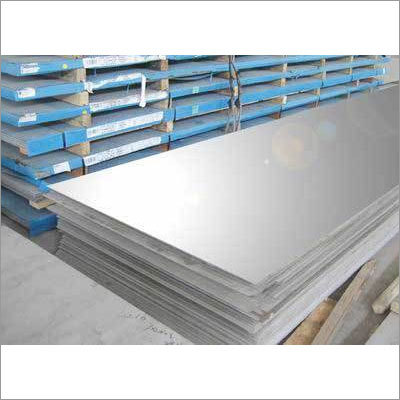 1.4162 Duplex Stainless Steel
Price And Quantity
Product Specifications
Steel Products

Stainless Steel
Steel Sheets

4-5 Millimeter (mm)
Product Description
1.4162 Duplex Stainless Steel can be availed in sheet, roll and plate based forms. Based on application requirements, we offer these metal products in chequered and perforated patterns. Thickness of these products ranges between 4 mm to 5 mm. 1.4162 Duplex Stainless Steel is used for designing boiler, heat exchanger etc. These are offered with polished or pickling treated surface. Standard of these metal has been verified on the basis of its durability, density, resistance attributes, surface finish and processing method.
Specifications of 1.4162 Duplex Stainless Steel :
Standards : ASTM I ASME SA 240
Range:


0 . 5 mm to 200 mm thick in 1000 mm to 2500 mm width & 2500 mm to 12500 mm Length available with NACE MR 01 – 75
Type:


Sheet, Plates , Coils, Flat , Strips, Profile, Blank , Circle, Ring etc.
Form:


Foils, Shim Sheet , Rolls, Perforated Sheet, Chequered Plate.
| | | | | |
| --- | --- | --- | --- | --- |
| Duplex 1.4162 1 mm X 1250 X 3000 | | Duplex 1.4162 1 mm X 1500 X 3000 | | Duplex 1.4162 1 mm X 2000 X 3000 |
| Duplex 1.4162 1.2 mm X 1250 X 3000 | | Duplex 1.4162 1.2 mm X 1500 X 3000 | | Duplex 1.4162 1.2 mm X 2000 X 3000 |
| Duplex 1.4162 1.5 mm X 1250 X 3000 | | Duplex 1.4162 1.5 mm X 1500 X 3000 | | Duplex 1.4162 1.5 mm X 2000 X 3000 |
| Duplex 1.4162 2 mm X 1250 X 3000 | | Duplex 1.4162 2 mm X 1500 X 3000 | | Duplex 1.4162 2 mm X 2000 X 3000 |
| Duplex 1.4162 2.5 mm X 1250 X 3000 | | Duplex 1.4162 2.5 mm X 1500 X 3000 | | Duplex 1.4162 2.5 mm X 2000 X 3000 |
| Duplex 1.4162 3 mm X 1250 X 3000 | | Duplex 1.4162 3 mm X 1500 X 3000 | | Duplex 1.4162 3 mm X 2000 X 3000 |
| | | | | |
| Duplex 1.4162 1 mm X 1250 X 6000 | | Duplex 1.4162 1 mm X 1500 X 6000 | | Duplex 1.4162 1 mm X 2000 X 6000 |
| Duplex 1.4162 1.2 mm X 1250 X 6000 | | Duplex 1.4162 1.2 mm X 1500 X 6000 | | Duplex 1.4162 1.2 mm X 2000 X 6000 |
| Duplex 1.4162 1.5 mm X 1250 X 6000 | | Duplex 1.4162 1.5 mm X 1500 X 6000 | | Duplex 1.4162 1.5 mm X 2000 X 6000 |
| Duplex 1.4162 2 mm X 1250 X 6000 | | Duplex 1.4162 2 mm X 1500 X 6000 | | Duplex 1.4162 2 mm X 2000 X 6000 |
| Duplex 1.4162 2.5 mm X 1250 X 6000 | | Duplex 1.4162 2.5 mm X 1500 X 6000 | | Duplex 1.4162 2.5 mm X 2000 X 6000 |
| Duplex 1.4162 3 mm X 1250 X 6000 | | Duplex 1.4162 3 mm X 1500 X 6000 | | Duplex 1.4162 3 mm X 2000 X 6000 |
Trade Information
Cheque, Cash in Advance (CID), Cash Advance (CA)

100 Per Day