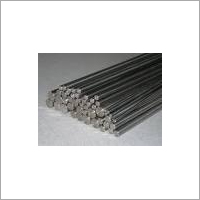 Product Description
Monel Bar is used in aerospace and marine sectors for various purposes and shows high resistance to most acids & alkalis. It is said to have excellent structural strength with lustrous surface finish. This bar is completely suitable for use under cryogenic and high temperature conditions without any structural wear & deformation. It shows good ductility and has superior mechanical characteristics. Monel Bar also finds application for screw machine products, piping systems, roofing, and kitchen sinks. It is cost effective in nature and is considered perfect for chemical plants as well. This bar is available at reasonable rates in bulk and in different dimensional configurations for our trusted customers.

Features of Monel Bar :
Well-polished and even body surface.
Serve their spectacular utilization in high pressure applications.
Can be installed without much difficulty and offer great resistance to corrosion as well as impact.
Pugnacious structure with high tensile strength.