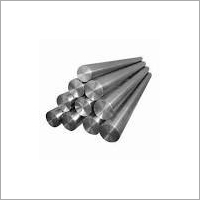 Product Description
Inconel Bar is widely utilized for automotive, gas turbines, nuclear reactors, and blast baffle applications. It is said to show excellent resistance to corrosion with high durability. This bar possesses great structural strength with superior resistance to high impact & deformation. It is made of austenitic nickel-chromium-based alloys that show great thermal stability. Inconel Bar is also resistant to oxidation and is well suited for applications that are subjected to very high pressures & kinetic energy. It can easily be formed into desired shape without sacrificing any of the properties. This bar is available at reasonable rates in bulk for our respected clients.

Features of Inconel Bar :
Serve their optimum application in various industries engaged in manufacturing applications.
Have hard bitten structure that assure their damage freely performing.
Withstand against extremely high temperatures and pressures.
Defect free and smooth body surface.