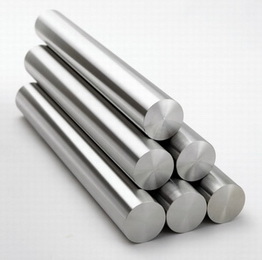 Product Description
309s Stainless Steel Round Bar is said to find application where high temperature oxidation resistance is required. It is greatly admired for assuring superior structural strength, deformation resistance, and thermal stability. This bar is made of high grade austenitic steel alloy and is said to have minimal or no impact of high temperature gases. It is also provided with zinc surface coating which ensures superior protection against corrosion. 309s Stainless Steel Round Bar offered by us is completely suitable for making furnace parts, heat exchanger assemblies, kiln liners, and boiler components. It is also admired for supporting easy weldability and shows good ductility.

Features of 309s Stainless Steel Round Bar:
Possess excellent oxidation even at high temperatures.
Robust configuration that assures their hassle free performance for many years.
Easy to install, use and maintain.
Verified on all quality factors to ensure their steady and default free functioning.